New Album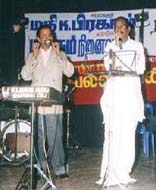 View More
New Video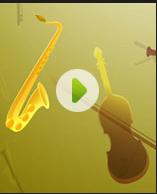 Contact Pallaviinragamazhai
Leading playback singers like T.M.S, P.Suseela, S.Janaki, L.R.Easwari, Anuradha Sriram, Harini, Tippu, Malasiya Vasudevan, Maalkudi Subha, P.B. Srinivaas, Mukesh, Anandhu etc and leading music directors M.S.V, Gangaiamaran, Deva, Sabesh Murali, Dheena, Srikanth Deva have participated in our programme. And world famous drummers Mr. Sivamani and his brother Mr. Prem Sivamani have given the solo performance in our shows.
In addition to above celebrities, all airtel super singers, Chinna thirai super singers and leading chinna thirai artistes and leading cine artistes adds feather to our caps in our mega shows.
Other than this, we are conducting the following mega shows like DJ's, Live Professioal Karoke, Video Karokees. Magic Shows, Childrens Orchestra, Blind Orchestra, Girls Orchestra, fully 100% instrumental Orchestra and fusion shows.
Address: New No.06, Old No.06, Indira Gandhi Street, Radha Nagar Main Rd, Chromepet, Chennai, Tamil Nadu 600044
Landmark: Near Kamatchi Kalyana Mandapam
Mobile Number: +91 98410 52002
Alteranate Number: +91 98841 59291
Hours of Operation
24 x 7 x 365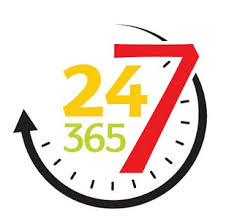 Any Budget,
Any Place,
Any Date,
Any Time,
Any Where,
our services will be there.
Recent Shows
Mega Shows in Coimabtore
Mega Shows in Coimabtore with Cinna Thirai Artists and Singers. (March 13th and 17th 2013) 2 Months ago
Show at Nokia
dolores et quas molestias excepturi sint occaecati cupiditate. 3 hours ago
Show at Ford
dolores et quas molestias excepturi sint occaecati cupiditate. 7 hours ago
Show at Renault Nissan
dolores et quas molestias excepturi sint occaecati cupiditate. 3 hours ago
Show at Asian Paints
dolores et quas molestias excepturi sint occaecati cupiditate. 3 hours ago
Find Me