New Album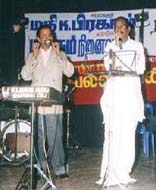 View More
New Video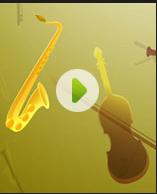 Our Services
Our programme will be in very high quality, maintaining decency and high class decorum. We are very punctual for our shows. Also, we provide full satisfaction to our clients.
We provide the following services which is listed below categories :
Orchestra Bands
Orchestras For Wedding
Magic Show Organisers
Light Music
Malayalam Orchestra
Orchestras For Party
Orchestra Dance Show
Orchestras For Dandiya
Light Music Instrumental
Classical Orchestras
Orchestras For Dance
Orchestra Children
Orchestra Temple
Karaoke Live
Punjab Dholls
Orchestras Temple Tamil
Kerala Gentai Melam

Orchestras For Mimicry
Hindi Orchestras
Orchestra Groups
Karaoke Orchestra
Orchestras For Tamil Devotional Song
Telugu Orchestra
Orchestras For Hotels
Light Music Instrumental Veena
Orchestra Devotional Telugu
Orchestras For Western
Orchestra Indoor
Light Music Instrumental Saxaphone
Tamil Orchestra
Orchestra Tamilnadu
Orchestra Multilingual
Folk Dancers
Folk Songs Orchestra
We are having permanant orchestra consists of 25 members including instrumental players, male singers, female singers, Audio and lightings.
Recent Shows
Mega Shows in Coimabtore
Mega Shows in Coimabtore with Cinna Thirai Artists and Singers. (March 13th and 17th 2013) 2 Months ago
Show at Nokia
dolores et quas molestias excepturi sint occaecati cupiditate. 3 hours ago
Show at Ford
dolores et quas molestias excepturi sint occaecati cupiditate. 7 hours ago
Show at Renault Nissan
dolores et quas molestias excepturi sint occaecati cupiditate. 3 hours ago
Show at Asian Paints
dolores et quas molestias excepturi sint occaecati cupiditate. 3 hours ago
Find Me